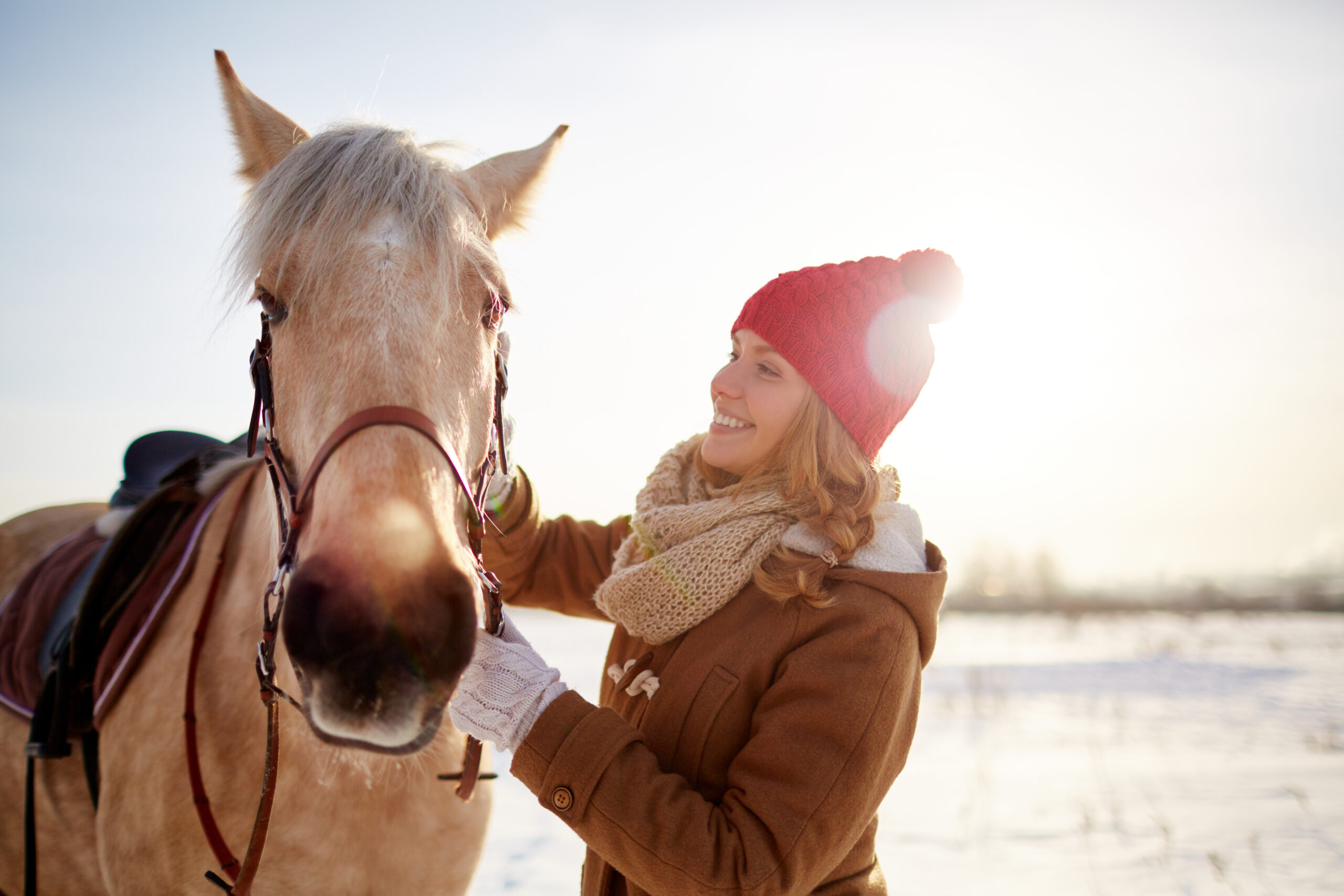 Horse Arena Maintenance Tips for Winter
Thinking about horse arena maintenance in the winter must surely be at the forefront of horse owner's minds. Winter is always challenging for horse owners and winter care is typically more complicated than in the summer. Dark mornings and evenings limit the chance of being able to hack out before and after work, or school, so that's when the arena is at its most useful.
A menage means you can ride when it's dark – with artificial lighting of course; however, the elements can affect the surface of your equestrian surfaces if they haven't been maintained properly. A waterlogged or frozen arena isn't going to be any good to man or beast. This is when horse arena maintenance is key.
Drainage of Equestrian surfaces
It's useful to check the drains before the beginning of winter to see if there are any blockages. Heavier precipitation during the winter months will result in moisture being held on the surface and an increased risk of freezing. If the drains are blocked, try to clean them out by hand, or use a power washer to clear blockages that are lodged further down in the drain.
It's advisable to water your arena surface early during autumn periods so that the layers are thoroughly moist before the colder months. Take care: too much water and the surface is frozen hard; too little water and dust is an issue.
Having the Best Surface will Make your Winter Arena Easier to Maintain
The best menage surface for your winter arena ensures proper drainage, moisture retention, dust control, durability and reduced compaction. These factors collectively make winter arena maintenance more manageable and ensure a safer and more enjoyable riding experience for both horse and rider. Whichever surface you choose, whether that's silica sand, a mixture of sand and rubber or mixed equestrian surfaces, keeping them free from droppings and well dragged will keep your arena rideable in those dark winter months. 
If you want to ride in the snow, make sure you remove as much snow as possible by hand rather than letting it get mixed in with the surface.
Horse Arena Maintenance Equipment
Horse arena maintenance equipment will help with regular arena levelling and grooming if your arena is large. Grading  on a regular basis keeps the surface from compacting, so maintaining an optimum surface for schooling or jumping.
Useful equipment includes:
Sturdy quad bike or small tractor
An arena Leveler
Harrow
Rake
Roller
Get in Touch to Maintain Your Equestrian Surfaces
The equipment needed for adequate maintenance may be expensive; however, here at Combi-Ride, we offer advice and a horse arena maintenance program. This ensures your surface remains level and in top condition during the winter months. Contact us now to discuss annual maintenance.