Equestrian Surfaces
With over 20 years of experience, Combi-Ride are experts in fixing your existing arena problems.
Competitive Prices

Over 20 Years Experience

Nationwide Delivery
Equestrian Surfaces
Equestrian surfaces are Combi-Ride's specialty. Development and raw material selection are key to providing the best stability and performance for you and your horse. We continue to invest in the latest technology and machinery to maintain our position as one of the country's leading manufacturers of equestrian arena surfaces.
With over 20 years in the equestrian industry, refining and perfecting various products for each discipline, this has resulted in our flagship product Dual Stabiliser becoming the market leader in the UK. We produce arena surfaces for the end-users as well as the trade and have seen our reputation and distribution grow nationally as well as overseas. At Combi-Ride, we truly believe that buying direct from a manufacturer who is at the forefront of equine surface technology will protect your investment long into the future.
To learn more about the equestrian surfaces that we can supply, or to discuss your requirements with our expert team contact us today.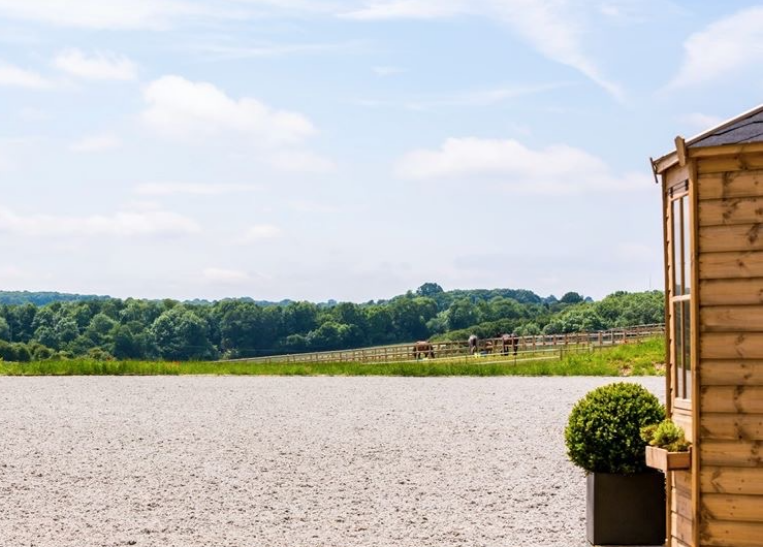 Why Choose Combi-Ride
Combi-Ride is a sand and fibre surface specialist team with over 40 years' experience in the equestrian world. Combi-Ride has supplied over 2000 arena surfaces nationwide since 2008. Using only the best equestrian silica sand our own blend of stabilising fibre, you can be assured of getting the perfect surface for your needs. Combi-Ride prides itself with delivering professional advice , the perfect product, and the best aftercare service. Whether you are rejuvenating an existing surface, building your own new arena at home to any major competition arena or gallop project the professional team at Combi-Ride like are surfaces are there to support you.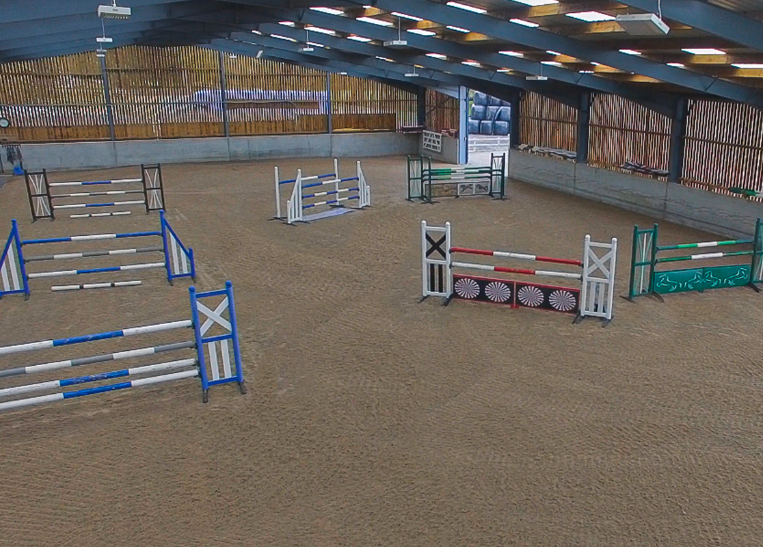 Horse Arena Surfaces
Through experience and development our advanced equestrian surfaces and products are used in the UK and throughout the world by leading equestrian construction specialists, equestrian yards, racecourses and professional riders of all disciplines. Our advanced horse arena surfaces are designed with quality and durability in mind, so you can feel confident that you are investing in the best from Combi-Ride. We can provide surfaces for a wide range of arena sizes and can offer vital maintenance and remedial work on problematic equestrian surfaces.
From ready to use surface solutions through to emulsion treatments, we offer a full range of horse arena surfaces and solutions to suit your budget and application. We can tailor any surface to your specific needs. We also provide a consultancy service to help you choose the right solution for your requirements. We believe in cost effective solutions that offer real quality.
Having been in the industry for over 20 years you can trust that we will provide you with a high-quality equestrian surface that will benefit both the horse and the rider.
How do I maintain my equestrian surface?
Maintenance of your equestrian riding surface is vital for both your investment and your horse. Little and often pays off, regular levelling will keep your surface in top condition. Keeping the surface clear of manure and adding water to the arena when required will prevent dust and add stability to your surface. Use an arena leveller and a roller if possible to help keep the surface at its optimum performance. Silica sand and stabiliser fibre surfaces are like a lawn the more you look after them the better they will perform and the longer they will last.
How do I know when my equestrian surface needs replacing?
A properly maintained surface is essential for maintaining your horse's soundness. Surfaces that become too hard, or deep, increase the risk of hoof bruising, strained ligaments and other injuries. When the aggregate, such as gravel or stone, that is used for drainage beneath the surface starts to show, it's time to top up or replace your surface.
Testimonials
Had our manège relevelled & then sand & Combiride topper added. Was well overdue but now looks as good as new again. Very pleased

S Cooknell

Fantastic service and always happy to help, prompt at getting back to emails, arrived on site and just cracked on with the job. No problems at all and our surfaces look amazing and fresh again! Highly recommend, can't thank you guys enough!

Emelia Maddox

Combi-Ride are an excellent company to work with and the arena surfaces are fantastic and excellent value! Highly recommend!

Emma Whiston-Riley

Outstanding surface for both my arena and pens, highly recommended. Excellent aftercare service as well.

Rob Otter

Top people , top service, top arena surface

Andrew Neal

I highly recommend this company . Colin and his team are very helpful and professional. I wanted a surface that would provide stability , not ride deep , something that I could jump on , even lunge on . After many conversations with Colin I took his advice and had the combi ride dual stabiliser and added some of their pro stabiliser fibre as well . The result has been fantastic and better than I could have imagined . I now have a wonderful surface that has now knitted together and rides like turf , the horses stay on top of the surface , giving a secure and confident ride . The surface has been down about 6 months and has surpassed my expectations , it's been a dream come true .

Anne Gayfer

I had a sand and Combi-ride dual stabiliser surface put in 9 years ago and have been very pleased with its performance. I contacted Combi-ride this summer for their advice on upgrading the surface as it was no longer riding as well as it used to. They did a free site visit and discussed the options with me. I opted for a top up with Combo pro sand and fibre mix. They levelled my existing arena and topped up with the premix. I am delighted with the manner in which the work has been done and the site was left very tidy. The surface rides really well being consistent throughout the arena with a good level of cushioning and the nearest to a waxed surface that I have ridden on. In my experience this product is excellent value for money and they are a good company to deal with.

Julie Williss

After doing a ton of research I ordered my surface from combi ride. They were always promptly informative and helpful - and I asked lots of questions! My surface is now complete and I am so thrilled with it! A highly recommended company.

Sioux Gar

I highly recommend Combi-ride, they recently installed their Pro advanced fibre additive to my existing arena and it has totally transformed the surface, it has given it alot more stability. I am so pleased it is lovely to ride on for both flatwork and jumping, my horses seem to really like it aswell.The team at Combi-ride were a pleasure to deal with from start to finish and their attention to detail when installing the fibre surface was excellent.

Emma Smith

We've had our surface for 12 years, it is used by several horses daily and has only needed one top up in that time. It is consistent to ride on whatever the time of year. I wouldn't hesitate to recommend Combi-Ride and the after sales service has been fantastic. Very helpful and knowledgeable people to deal with.

Jo Stoyell

Great advice and service, Colin is very knowledgeable and went through our options to revamp our existing surface. Very efficient and easy team to deal with. Love my new surface!

Lisa Garland

Colin and his team have made it Possibke for the horses to be worked all year round -4 here today and the horses are still getting worked, and on a surface we can trust.

Fiona Kelly

Great product. Fantastic customer service and so helpful. Surface has been down just under three years and had to do nothing to it. Rides so well. Great with rain and living in Scotland that's not a problem here. Amazing to jump, lunge and flat work. Highly recommend.

Hazel Shaw

I used Combi ride 3 times, I have attached the photo of our arena its excellent I upgraded to full wax surface this time, it rides really well, does no go too hard but also does not move. Happy to recommend

Mike McKinlay

Excellent service, excellent product, nothing is too much trouble, i cant recommend them enough. Many thanks to Jonathan and his team for the surface you have just completed for our 40x20 Menage. The result is amazing and we found the price very competitive too. I have no problems recommending them to any one else.

Roy Thompson