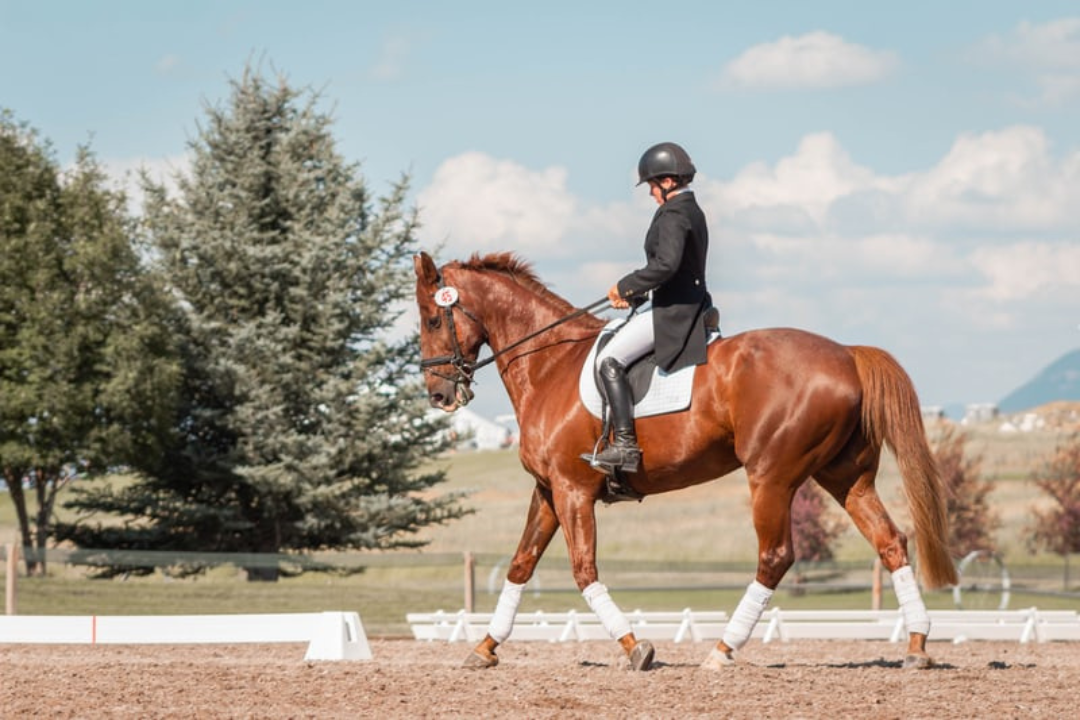 How to Improve Horse Endurance
Whether you plan on taking your horse out for a lengthy ride, regular horse-riding lessons, or a weekend event, horse endurance is absolutely essential. With horses, people tend to believe that these animals are naturally strong and are able to complete the task at hand without preparation. However, this is simply not the case. Carefully increasing the stamina of your horse will not only allow your horse to enjoy taking part in physical activity, but will significantly reduce their risk of becoming injured.
It is important to remember however that the process of increasing your horse's endurance should be done gradually. We have put together this article to help you build the strength of your horse in the correct way. 
What is Horse Endurance?
Endurance is defined as the ability to sustain physical activity, typically something aerobic, over a long period of time. A number of factors can affect a horse's level of endurance including specific muscles, muscle groups, or even the entire body. Strength is also very important among horses so this will need to be built up too.

Use the following tips to increase the overall strength of your horse so that they can excel in endurance riding activities:
Weekly Lunging
Lunging involves your horse moving around you in a circle while attached to a lunge line. This is a great way for your horse to exercise without you having to ride it and also helps to improve obedience. If you are able to lunge your horse using a long rein, this is even better and allows for more strenuous training. Lunging your horse once or twice each week can significantly develop their fitness but make sure you don't lunge for more than around 30 minutes until you have built up your horse's endurance.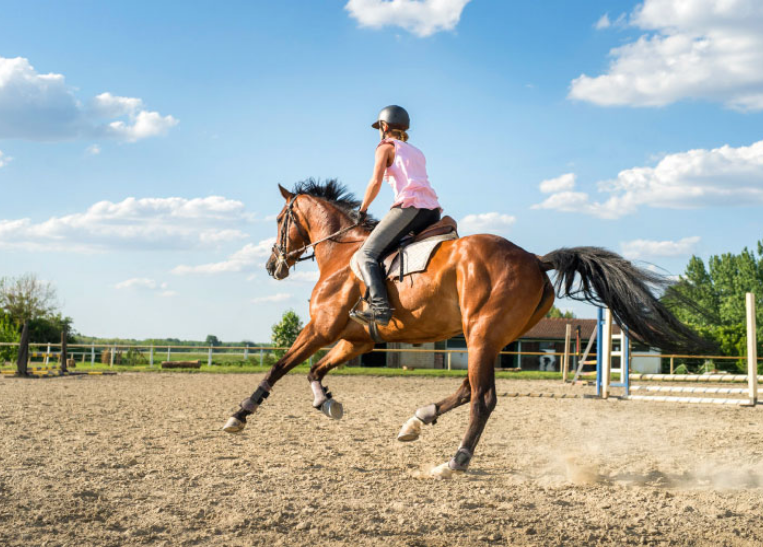 Long Hacks
Taking your horse on long hacks is a simple way to build their fitness and is a great starting point if you want to get into endurance riding activities. It is advised to start off mostly walking and build up to long periods of trot and canter. Unfit horses will benefit hugely from an hour hacking, even if it's at walking pace.
Incorporate Hill Work
Hills are perfect for making sure that all muscles in your horse's body are being worked. Going uphill works different parts of the body compared to going downhill and makes for a more challenging workout. Again, start with a slow walk and build up to trot and canter when your horse is ready and has the required balance.
Try Interval Training
Interval training incorporates short periods of high-intensity activity split up with lengthier periods of less intense exercise. It is important to keep the number of high-intensity intervals to a minimum at first and gradually increase the length of each and the frequency. This type of exercise is great for building horse endurance.
Rest And Nutrition
While we have mentioned tips and tricks on the best methods to improve horse endurance, having adequate resting periods after intense training will be greatly beneficial for your horses as it will minimise injury potential. 
In addition, supplying your horse with nutritious feed diets high in good-quality grass hay or mixed grass/hay will provide your horse with enough slow-release energy for endurance horse riding exercises. More specifically, pasture is a type of high quality feed and is ideal as it contains suitable levels of protein and most of the essential vitamins and minerals for horses.