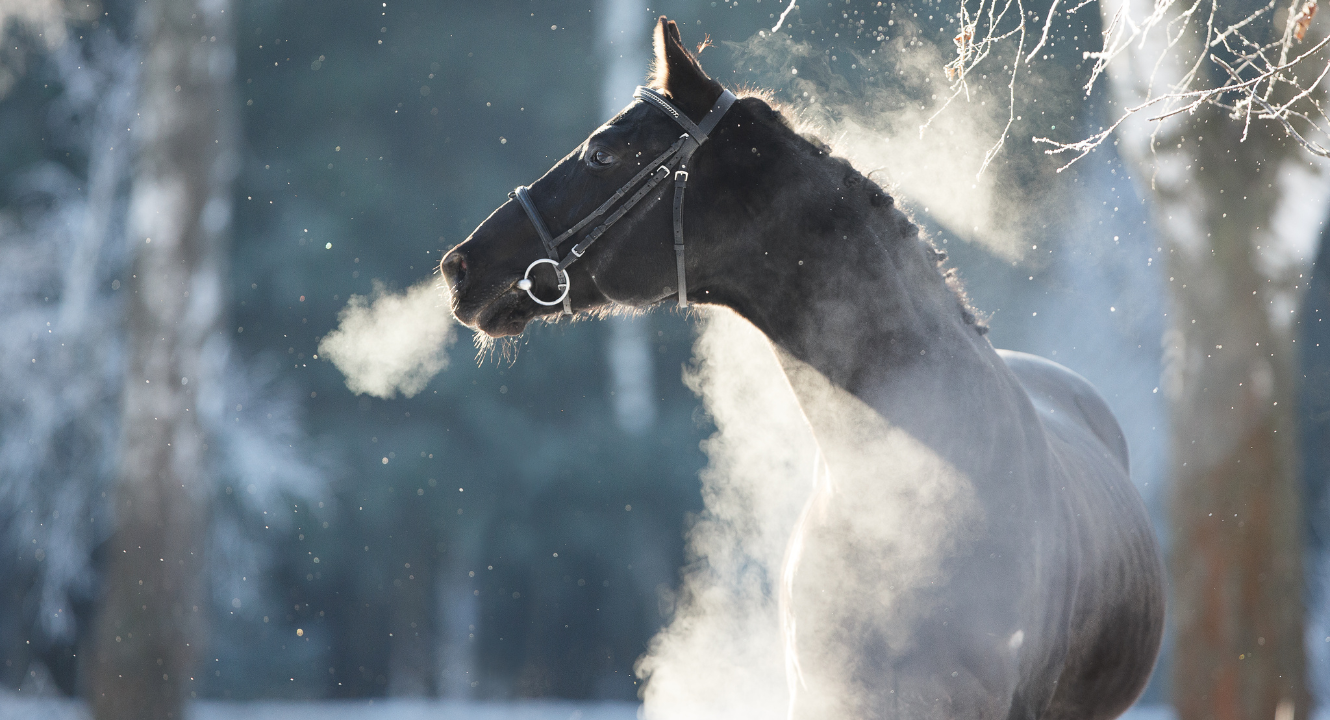 How To Keep Horses Warm In Winter
Trying to keep horses warm in winter can be a challenging task. Particularly as horses can be susceptible to hypothermia as a direct result of prolonged exposure to wind, rain, and low temperatures. A horse's temperature should always remain somewhere in the close region of 37.8°C to ensure the horse's metabolism continues to function as normal and they avoid becoming cold. 
Fortunately, we have written this guide to help you navigate how you can keep horses warm in winter, to ensure they make it through as healthy and happy as they went in.
Update Your Shelter
Horses tend to cope with low temperatures very well in the winter. But as briefly mentioned above, it's mostly the wind and rain that detrimentally affect them. For this reason, we advise you to update your horse shelters or stables and ensure any problems with the elements are taken care of quickly.
A cheaper alternative you could choose to take advantage of is simply utilising the natural landscape by planting some more trees or placing shrubbery to block the wind from accessing the place your horse tends to rest.
Purchase A Horse Blanket
A horse blanket, or rug, is an effective method to keep your horses warm in the winter. Usually made of polyester, horse blankets help to regulate your horse's temperature while still allowing them complete autonomy over their movements around the field or stable.
They come in a range of styles and thickness with everything from an unlined sheet to heavyweight 450 gram rugs. Outdoor rugs have a water repellent outer shell with breathable linings to keep your horse dry without overheating. Look for the indicators that your horse is too cold, such as shivering and tucking its tail, before rugging your horse.
Increase Hay And Straw Supply
Hay is a food source that has great nutritional value for horses, and helps them to maintain their weight during the winter, a season notorious for encouraging weight loss. Hay isn't only responsible for keeping your horse healthy during the winter, though. You may not realise that the fullness of your horse's stomach directly influences their central heating levels and warms them from the inside out. 
Furthermore, straw can help keep your horses warm, as it is a fantastic source of insulation that keeps your horses comfortable and warm when temperatures fall. There are many types of bedding you can use for your horses, including straw, wood shavings, flax, paper, cardboard and rubber matting. Each of these types of bedding will help keep horses warm in winter, but your horse may prefer one over another and you may have your own preference of what you can manage.
Cool Down Slowly After Exercise
Although cold is welcome after strenuous exercise, the sudden change in temperature, the sweat on your horse's skin, and the slow acclimation of your horse's temperature can result in your horse falling ill. To avoid this, cool down slowly by helping your horse to return to a normal temperature before leaving them wet and cold.  

Visit our blog page for more information and care tips for your horses.