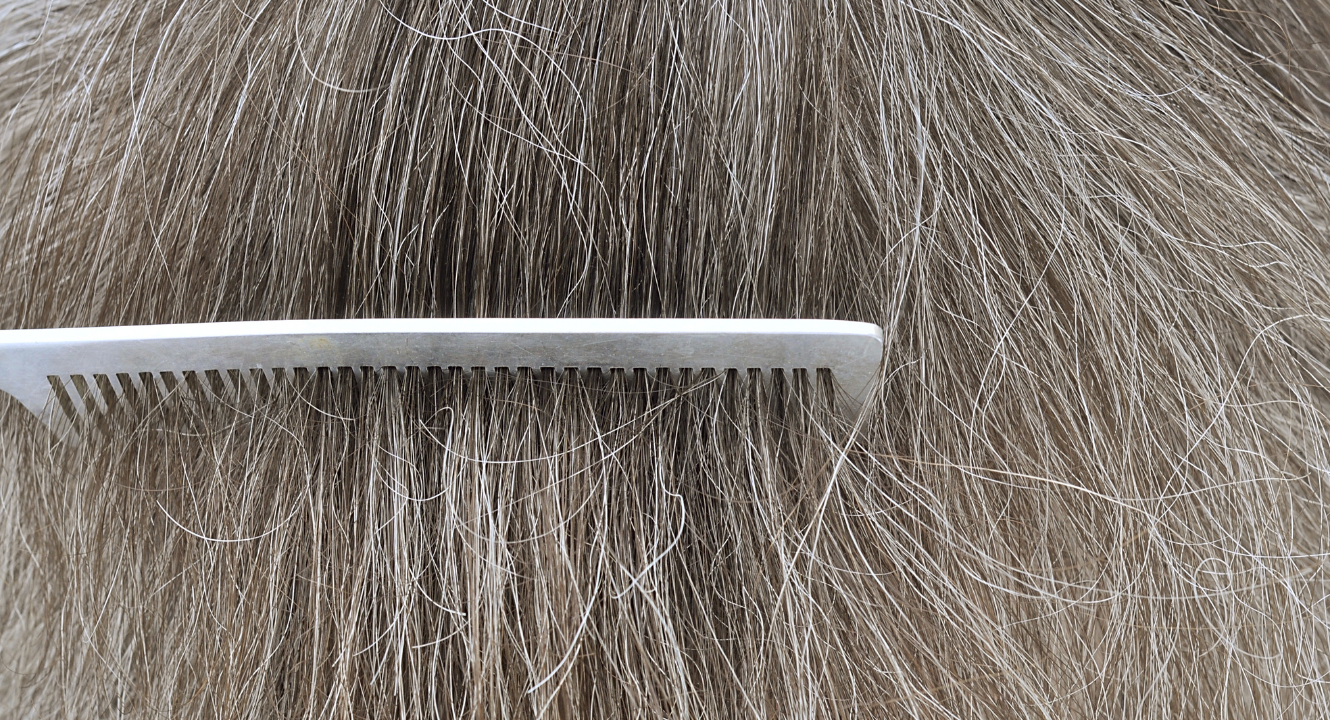 Top Tips for Helping Your Horse's Mane Grow During Winter
You may have noticed that as winter truly sets in, your horse's mane and tail hair growth seems to have stopped. Hair loss in horses in the winter is a normal occurrence, but realising that your horse has a thinning mane can be alarming. Fortunately, there are a few things you can do to encourage mane and tail hair growth during winter that will maintain your horse's full and healthy pre-winter hair.
Why does hair loss in horses happen in winter?
Similar to what occurs with people when temperatures drop, horses can experience issues with mane and tail hair growth due to dryness that occurs as a result of cold weather. When hair is dry, it becomes very brittle and snaps off easily, so hair loss for your horse is to be expected. Breakage can also be encouraged by heat irritation and rug-rubbing, which horses tend to experience more in winter. Once the hair breaks, it will take some time to regrow, which may make it seem like your horse's mane and tail hair growth has stagnated completely, even if it hasn't.
What can I do?
There are several things you can do to help your horse maintain their hair quality. Although there is nothing you can do about the cold, which undoubtedly plays a factor, there are changes you can make to their lifestyle and diet which will encourage healthy regrowth throughout the cold season. 
Rugging your horse in winter is recommended to help regulate body temperature, but you should consider how thick the rug should be before doing so. Over-rugging your horse can cause heat rash due to overheating, which can encourage your horse to scratch their skin and potentially cause mane damage. 
You can identify heat stress before mane loss occurs by paying attention to your horse's appetite, sleep patterns, breathing rate, and whether they seem lethargic or dehydrated. Identifying these symptoms will signal that your horse needs to be cooled down and allow you to prevent a thinning mane from this cause. 
If your horse's feed is lacking in vitamins and minerals, they will not get the nourishment they need to encourage healthy hair growth. It may be the case that the quality of your horse's feed has depleted due to seasonal changes, which isn't unlikely. So, you could consider bulking up your horse's food with a nutritional supplement to ensure they're getting what they need to encourage mane and tail hair growth. 
The best way to discourage a thinning mane is by performing some hair care. Caring for a horse's hair is quite similar to caring for your own in that protective hairstyles, washing, and conditioning are vital when maintaining a healthy head of hair. We recommend you wash your horse's mane occasionally during winter to unblock the hair follicles of grease and allow new hair to grow through. After washing, apply a coat of conditioning products to moisturise their mane from root to tip, and then plait their tail. A plaited tail is less likely to get muddy and therefore need excessive brushing. Avoid brushing through your horse's mane or tail  too much while styling, or use a spray detangler to minimise breakage.
We hope these tips will help you to encourage mane growth and maintain healthy hair for your horse throughout the winter, and keep hair loss at bay.