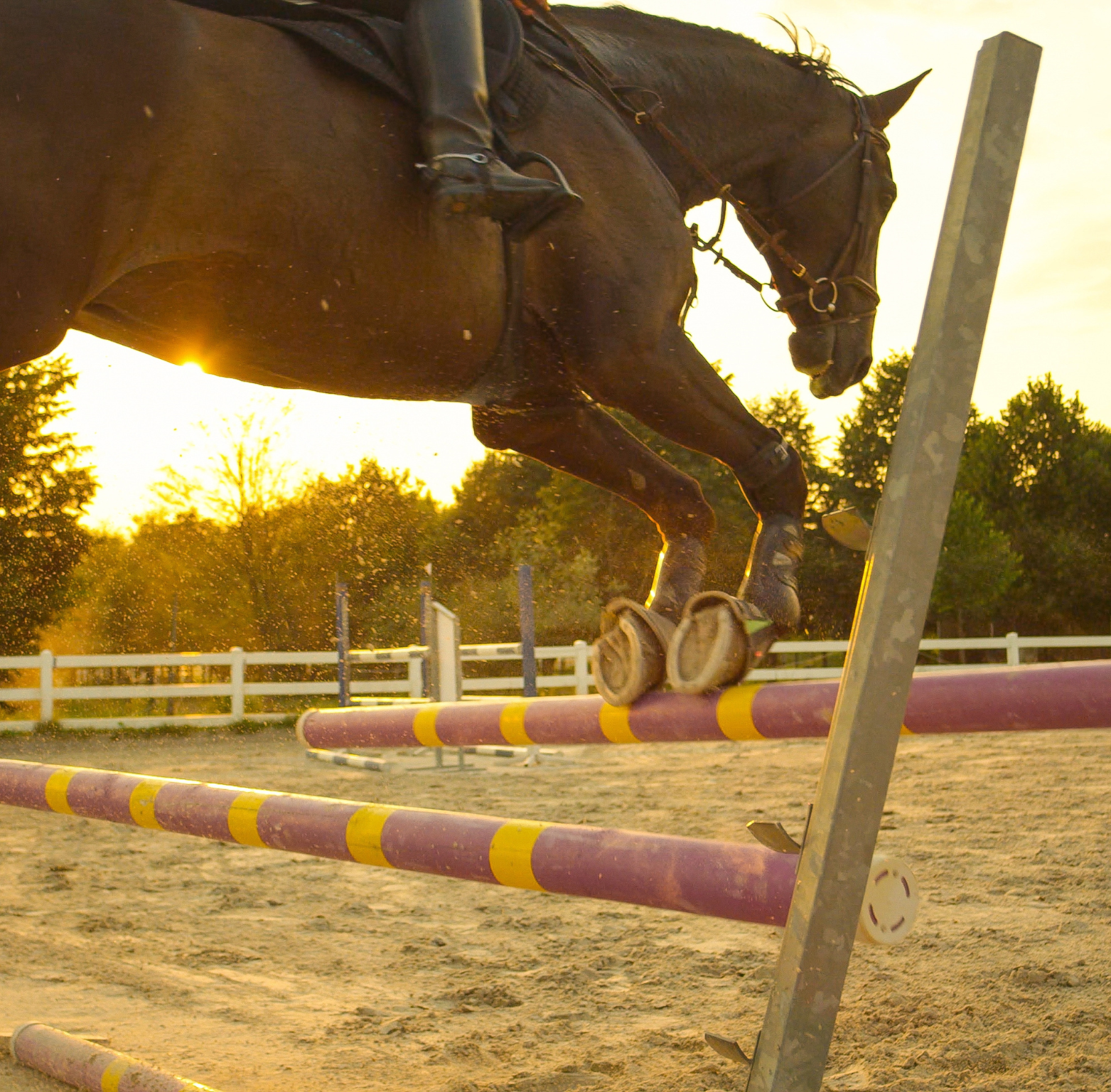 5 Things to Consider When Choosing Between Equestrian Surfaces
With such a variety of equestrian surfaces on the market, deciding which would best suit your needs requires deliberation.
Fortunately, we have written this article to propose some things you should consider when browsing horse arena surfaces to ensure you purchase the most suitable option.
Comfort and Support
If you train your horse in a discipline that requires high, frequent jumping, your horse arena surfaces must offer adequate support and comfort. 
Harsh landings inflict strain on joints and muscles. So it's important to lay an equestrian surface that allows enough give for cushioning and enough support to prevent unexpected movement during landing.
Combining equestrian-grade silica sand and stabiliser fibres is essential and will help you achieve maximised comfort and support. Consider blending products for a truly optimal surface.
Probability of Dust
Wood chips and low-quality sand equestrian arena surfaces produce large volumes of dust, especially in dry weather. Dust can interfere with training in the arena, accelerate the depletion of your surface and result in respiratory issues for your horses. So you should consider a low-dust alternative and keep on top of maintenance to reduce dust.
Silica sand is commonly used as a horse arena surface and is usually available in four variations. Medium, coarse, hard and sharp. Over time, medium sand can become broken down into dust and blown away. So it's important to choose high-quality equestrian-grade sand that won't deteriorate quickly.
Maintenance Requirements
Regular maintenance of your equestrian surfaces is essential to maintaining their condition and suitability for use.
Sand and fibre for equestrian surfaces may require irrigation from time to time to help prevent dust and ensure the materials of the surface remain bound.
Structurally sound equestrian surfaces are the key to comfortable and stress-free riding.
Irrigation Needs
All Equestrian arena surfaces need water at some point in dry periods for a variety of reasons, including stability, binding, and dust reduction. As we previously mentioned, dust can cause respiratory problems, not just for your horses but also for you.
However, overwatering your horse arena surfaces can cause your surface to be slippery and too hard, which puts your horse at risk of injury.
Tractability
Equestrian Sand and Stabiliser fibre equestrian surfaces are recommended for their tractability. Unlike gravel, concrete and wood chips, Equestrian Silica Sand sand and Stabiliser fibres help to prevent slipping rather than increase the risk.
The former materials become even more dangerous when wet. So if you live in an environment susceptible to heavy rainfall or your arena is exposed, it is worth considering this factor when choosing between equestrian surfaces.
So, how do I Choose an Equestrian Surface?
If you need further guidance on choosing between horse arena surfaces, please don't hesitate to contact us. We're happy to point you in the right direction to make the most well-informed decision.