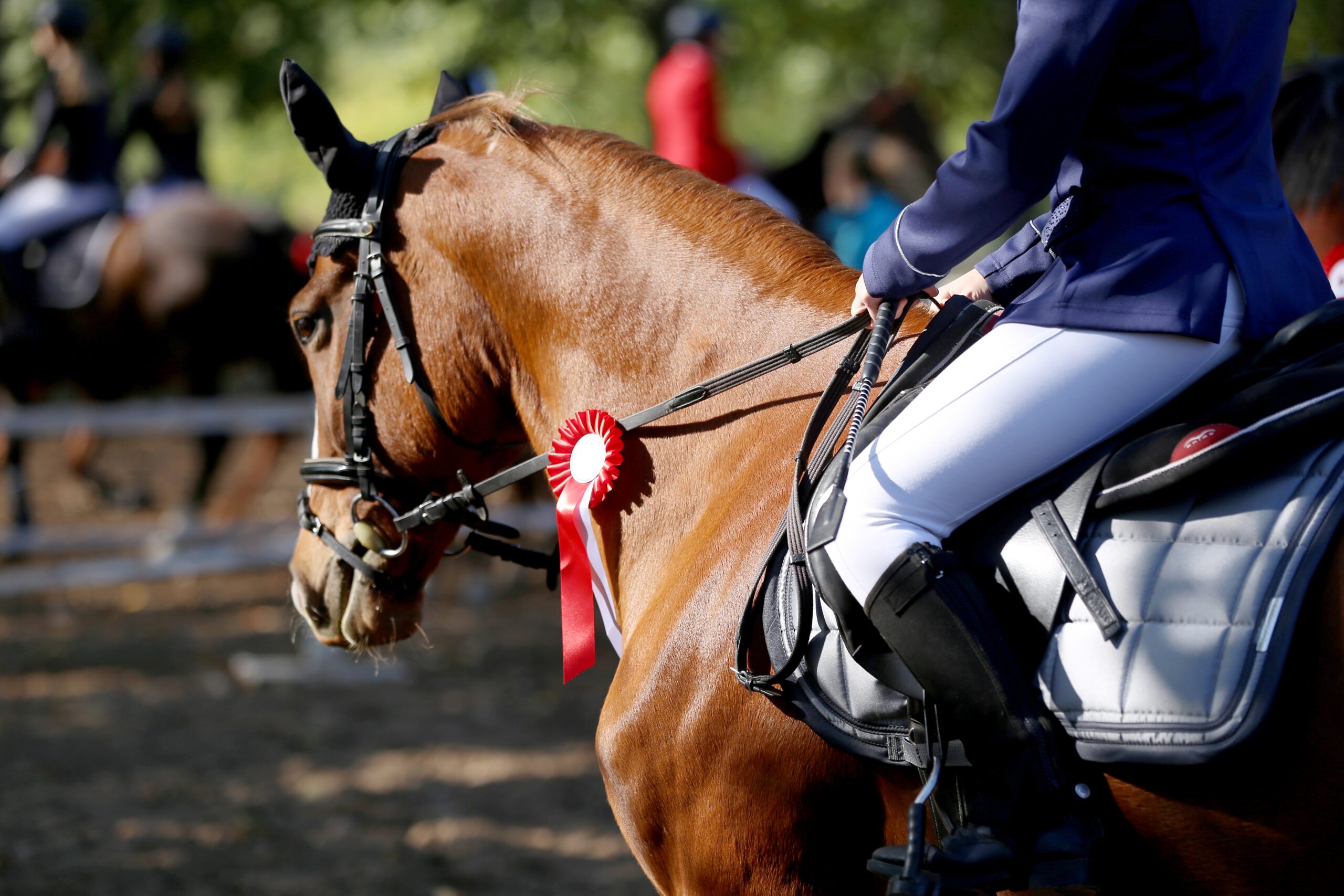 London International Horse Show 2023
Christmas in the horse world wouldn't be complete without the London International Horse Show 2023. Whether your interest is show jumping, dressage, driving or even Kennel Club dog agility, the event has so much to offer.
The London International Horse Show 2023, formerly known as The Olympia Horse Show, delivers everything with a Christmas or fun theme. Their festive events include The Longine Christmas Cracker and The Santa Stakes featuring all the sport's top names.
The Shetland Pony Grand National is a highlight for many over the six days. It's a miniature version of the world famous Grand National horse race with Shetland ponies and their riders racing around the show's main international arena.
London International Horse Show 2023 Dates
The London International Horse Show dates fall in December. It runs from the 13th to the 18th December 2023. The Wednesday afternoon starts with the FEI Dressage World CupTM presented by Bret Willson Dressage International Ltd and the Short Grand Prix supported by Horse and Hound. The last day finishes with The London Grand Prix with many exciting events packed in between.
Enjoy Retail Therapy at Horse Events UK
As well as the sport, what is a horse event without retail therapy? What better time to get your Christmas shopping done for the horse and pony in your life. There are more than 200 retailers selling everything from numnahs and head collars to fine art and equestrian jewellery.
Facilities at The London International Horse Show 2023
The London International Horse Show features world-class equestrian facilities, including different arenas with specialised equestrian surfaces tailored for different disciplines. The main international arena uses a specific surface to provide cushioning and grip for show jumping. Dressage and showing competitions take place in the London arena which uses a different surface for optimal elasticity and responsiveness.
Custom arena surfaces allow both horses and riders to perform at their peak while minimising injury risk from unstable or improper footing.
Have the Right Equipment to get to the Top
What must be considered when you see the top sportsmen and women at the top of their game is the time, money and effort that has gone into getting them to that position. It doesn't happen without a lot of hard work and dedication.
Equestrians train on a regular basis to stay in top form and it is important that they have the facilities to train to the highest level. You will find all of the top competitors will, just like at the London International Horse Show 2023, have a superior quality menage to train in. An equestrian surface can be customised for specific training needs, such as jumping or dressage to provide traction and cushioning for training at higher intensities. This reduces stress on horses' joints.
Get in Touch for an Equestrian Surface Which is Right for you
Whether you aspire to be the next Ben Maher or Kate Cowell, or you just want to help ensure your horse stays sound while training, it's important to invest in a quality equestrian surface for your menage. You never know, we might be coming to watch you at the London International Horse Show one day.