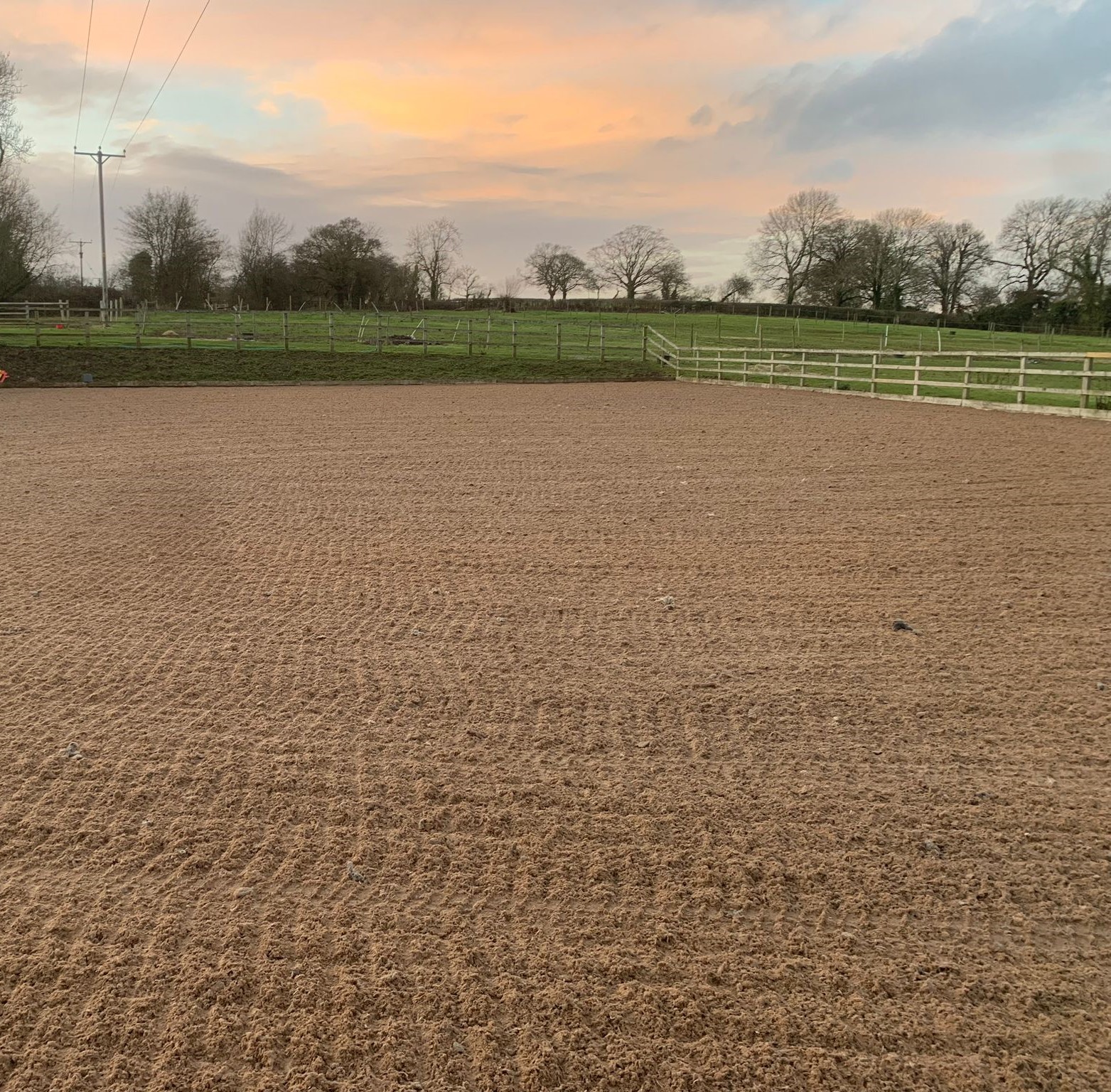 The Benefits of Using Premixed Equestrian Surfaces for Your Horse Arena
A premixed equestrian surface is great for a multitude of equestrian uses. It provides cushioning to protect your horse's hooves and supports their joints with comparatively little maintenance. When considering the different types of equestrian surfaces you could use to lay your arena, premixed solutions should be a strong contender. In this month's article, we'll discuss why.
What are premixed surfaces?
Premixed equestrian surfaces include synthetic fibres to enhance the firmness of the ground and provide additional support to your horse. It gives stability and a consistent surface to support the needs of horses and riders in all disciplines.
The materials used to create premixed arena surfaces include silica sand, fibres, and rubber to offer friction that helps prevent slipping, as well as offering an enriched floor covering.
Does Combi-Ride offer premixed surfaces?
Yes! As well as sand stabiliser fibres, wax rejuvenation and rubber chippings , we offer our own specialised product, Combi-Pro Advanced premixed riding surface.
Our Combi-Pro Advanced premixed surfaces are a blend of non-waxed, high-grade equestrian silica sand, our own stabilising nylon fibres and small rubber crumb.
The non-waxed surface guarantees longevity and resists hardening . The nylon fibres are blended consistently throughout the sand to provide extra stability. And finally, the small rubber crumb offers an enhanced response and even greater stability.
Our Combi-Pro Advanced premixed surface is designed for use in all disciplines, from your arenas at home to competition venues. The stronger root structure the additional fibres provide, makes this surface suitable for all riding styles and maintains its integrity during use for extended periods.
Whether you require an entirely new surface, or you're simply looking to top up your existing equestrian surfaces, Combi-Pro Advanced premix is an ideal solution. Once Combi-Pro Advance premix has been laid directly onto the base of your arena, moisture should be introduced to help the surface ride at its optimum.
Cushioning helps avoid unnecessary muscle strain and joint issues in horses which is a quality Combi-Pro Advanced premix provides. It allows your horses to ride on top of the surface while delivering movement and cushioning without the surface becoming unstable or less effective.
If you're interested in having a premixed surface installed in your arena, please don't hesitate to contact us now! We have over 20 years of experience installing surfaces in all different types of arenas, so you can rest assured that we know what they're doing!
So, what are the benefits?
Premixed equestrian surfaces are efficient to lay, as the various materials have already been evenly distributed in the mixture. Furthermore, premixed surfaces provide a consistent experience for your horse and rider.
Premixed surfaces offer increased longevity with the absence of wax which can cause ordinary surfaces to harden and become unusable far faster. Premixed surfaces can be used for everything from show jumping and dressage, to eventing, schooling and lunging.
We hope we have been able to inform you of the benefits of premixed equestrian surfaces.