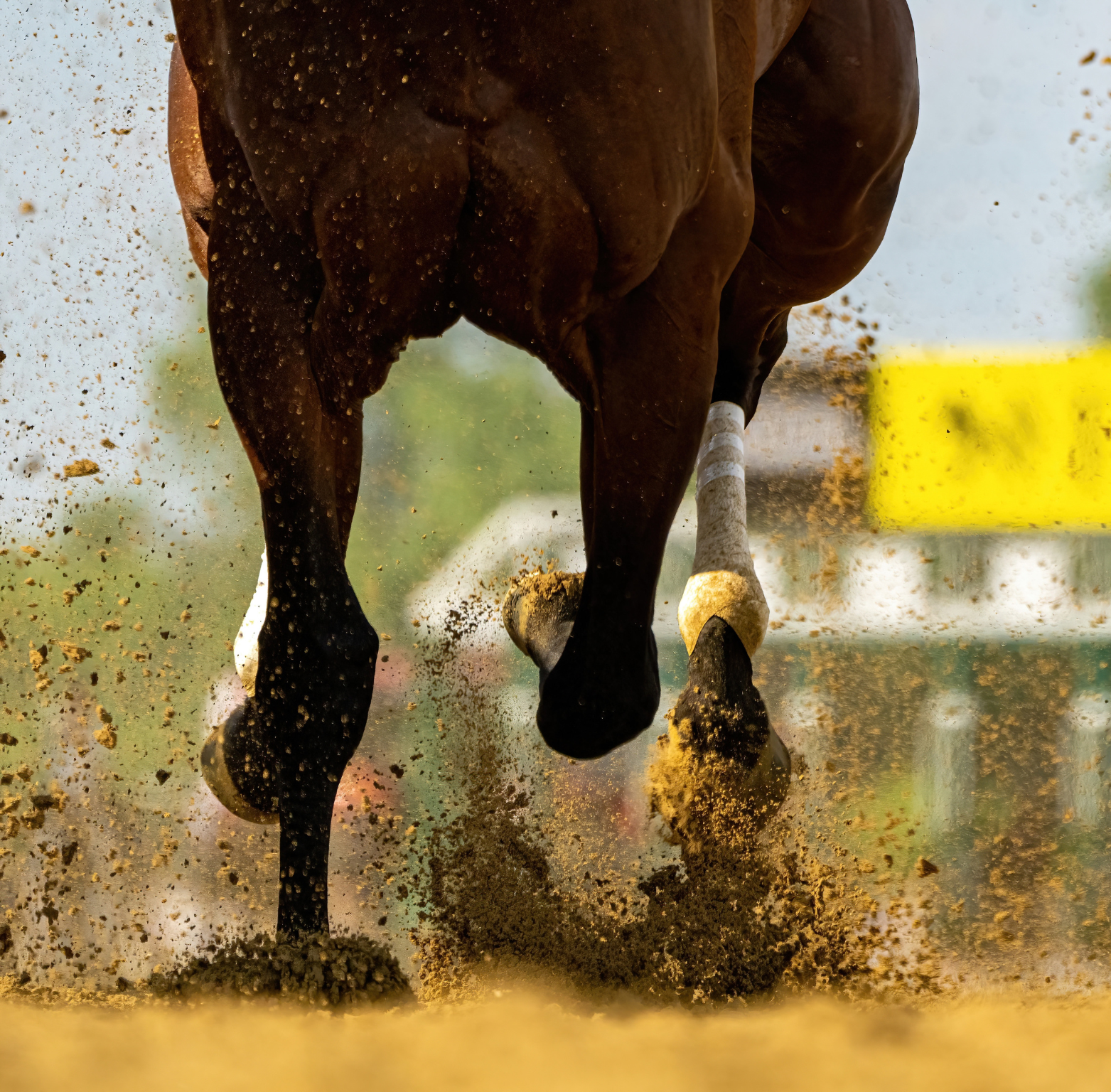 What is the Best Equestrian Surface for Training Racehorses?
Training racehorses to fulfil their potential as marvels of animal athleticism is a task not to be taken lightly.
Racehorses require regular stamina and resistance exercises, should eat 1.5% to 2.5% of their body weight a day, and train on a sturdy and supportive equestrian surface.
The frequency of training that racehorses need to maintain their physique and optimal performance places high demands on your surface, so it's important to choose correctly, or else you could compromise your horse's health.
In this article, we'll discuss how your equestrian surface can impact your horse's performance, and determine which is the best equestrian surface for training racehorses.
How the Wrong Surface Could Affect Your Horse
High-quality equestrian surfaces are designed with longevity and comfort in mind, whereas more affordable alternatives may not match the same standards.
If your horse is training regularly, especially on a low-quality surface, any cushioning that may have been present initially may disappear, and much of your surface may be kicked away.
Some common problems that can arise from poor-quality surfaces are the surface riding deep, the drainage capacity being too high, and fibre separation.
These issues can cause discomfort for your horses, encourage them to sustain joint injuries and create trip hazards that can seriously affect the health of your horse if not taken care of.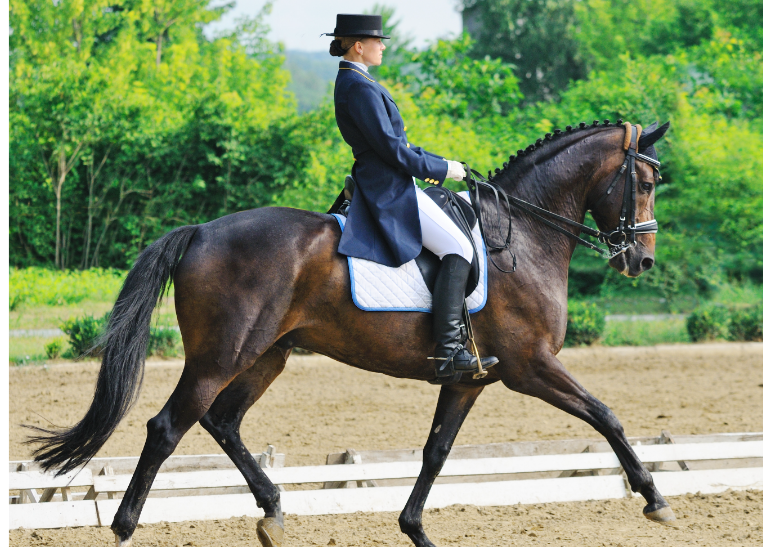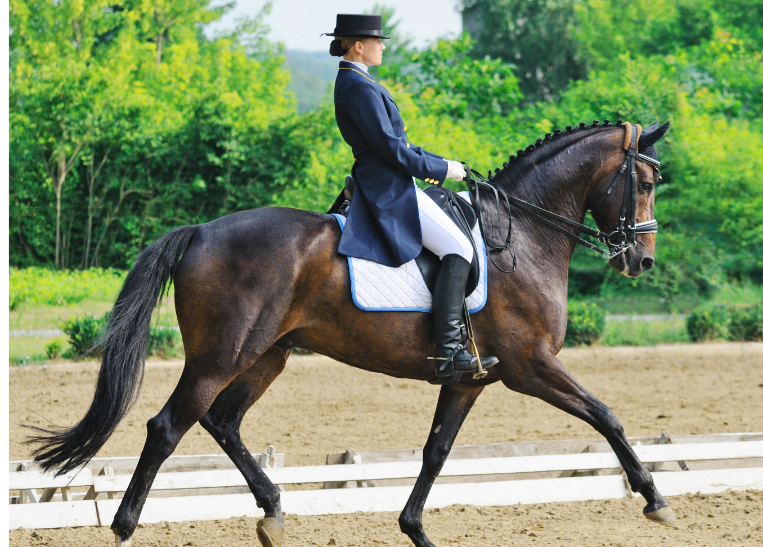 What are the Traits of a Good Equestrian Surface?
A high-quality equestrian surface will tick a few very important boxes that make it suitable for training racehorses and if it doesn't, then you shouldn't be using it. Especially for professional purposes.
Durability
Although it is impossible to make a precise estimate of how long an equestrian surface will last, your manufacturer should be able to provide a minimum estimate of the life expectancy of your surface.
The top layer of equestrian surfaces usually requires replacement every five years depending on the frequency of use, which will be a lot if you're training racehorses.
Regular maintenance, irrigation, and attention to developing problems will make total replacement far less necessary.
Firmness
Although an equestrian surface should be cushioning, it should also be firm. Without some level of resistance, your horses may sustain injuries both major and minor that could affect their performance in the arena long-term, or halt it altogether. Essentially, the surface should provide support and absorb shock sufficiently.
Weatherability
Drainage is crucial to keep your surface from drying out or flooding, and if your arena is uncovered, the weather can influence the state and lifespan of your surface substantially.
Training racehorses requires consistency, and if your surface is out-of-action, your horse will be too, which could affect their training considerably.
Good Footing
A surface suitable for training racehorses will be loose enough to allow comfortable sliding while being compact enough to provide support, stability and resistance. Security will assist your horse with training successfully and offer a more noticeable impact on their performance.
So, Which Equestrian Surface is Best for Training Racehorses?
Given the various requirements racehorses have, the surface we recommend for your training arena is our pre-mixed blend, Combi-Pro Advanced.
Combi-Pro Advanced is suitable for horses of all disciplines, including dressage, show jumping, and racing gallops.
Whether you're training, competing, or in need of a top-up solution, Combi-Pro Advanced offers all the beneficial properties you could need from an equestrian surface.
This product is a unique, premium blend of advanced stability fibre, silica sand, leading, and pre-consumer poly fibre that combines to create the perfect training surface for your racehorse.
Furthermore, alternatives, like wax, only withstand a maximum of 8 years of use before they require rejuvenation or total replacement. But a good sand or fibre surface of the likes of pre-mixes and Combi-Pro Advanced, can last for many years exceeding that.

How can Combi-Ride Help?
Not only can we supply Combi-Pro Advanced and deliver it straight to your door, but we also offer professional installation of your surface if you choose not to install it yourself. And the best part about Combi-Pro Advanced is that it's ready to go as soon as it's laid. So you can get back to training right away.
If you'd like to find out more about our arena surfaces and provide your horse with the comfort they deserve while training, please don't hesitate to contact us! Our experts are happy to answer any questions you may have and find the best solution for you!